Domino
Spotted Saddle Horse /Mo. Fox Trotter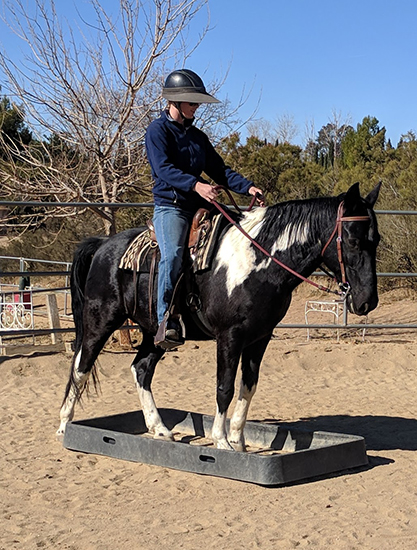 This 10 year old, 15 hands high, well marked guy, has a nice all day comfortable ground covering gait. Good on his feet, sure footed and barefooted. Goes in groups, and goes out alone. Domino does best with a confident, any level rider, beginner to Advanced would enjoy him. Domino side passes, neck reins, has a smooth gait, and we are working on his canter pickup now. A strong stocky built, big boned guy. Will stay in training until sold, to be ready to take you down the trail in fine style, and with a comfortable smooth even saddle gait. Good ground manners, trailers, been on lots of day trips.. Domino has also been in parades, not spooky around traffic, and has had mounted patrol training. Goes well out on the trail and in the arena, and does set up obstacles and natural obstacles.
Asking $4,500 for this fun guy.
Just call Hope and ask for more pictures and videos. More will be posted here soon.
Click on any of the below images to enlarge

Phone (951) 295-0408 or
Email Us at gaitedhorsesrus@gmail.com