Forrest
Registered Missouri Fox Trotter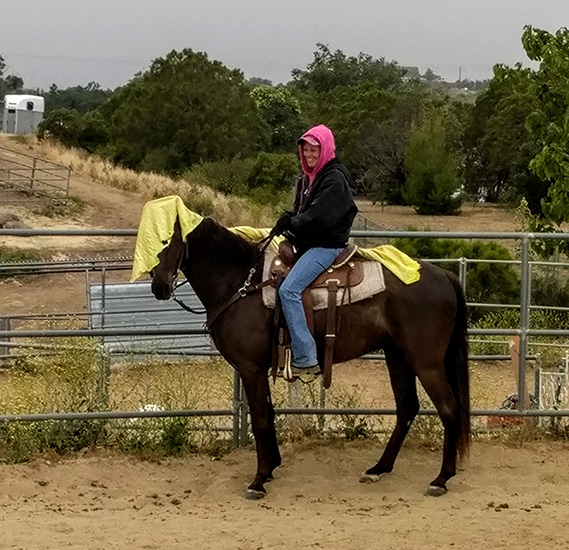 Sweet, kind, 6 years old gelding. This almost 15 hand tall guy is so quiet, very broke and well trained. Forrest is not spooky, and is a excellent sure-footed trail horse. He has already been camping, and has a little show experience. Forrest has all kinds of different experiences and does well with new types of exposures. He will walk slower in slow groups, or pick up the smoothest walk and will go slow to faster with smooth and easy movement through all his gaits. He also has the smoothest canter ever!
This is truly one of a kind horse. Only because of his age, I wouldn't want him to go to a beginner. He will work his heart for you and meet you at the gate the next day to do it again ... He can go out all day and is also happy with the slower and shorter rides, goes out alone, or in groups. Forrest is currently barefooted, does well with no shoes, excellent about being handled, great manners, no bad habits ...
Asking $9,000 for this gentleman
Just call Hope and ask for more pictures and videos. More will be posted here soon.
Click on any of the below images to enlarge

Phone (951) 295-0408 or
Email Us at gaitedhorsesrus@gmail.com